Research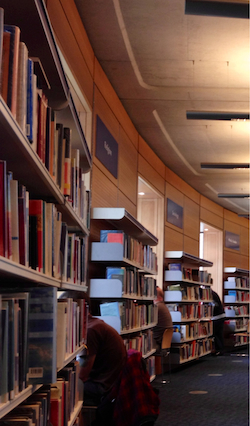 The Faculty is committed to advancing and safeguarding high standards in all of its academic research activities. When undertaking research, researchers are expected to consider and observe the ethical principles and priorities inherent in the life transaction of Islam and those values and purposes which may be derived explicitly or implicitly from the Faculty's motto, vision or mission statements.
These criteria apply to:
All Faculty staff, members and registered students who are conducting or contributing to research activities that are commissioned, sponsored, guided, encouraged or claimed by the Faculty, or which are otherwise linked to or identified with it;
All individuals who are not members of the Faculty but who are conducting or contributing to research activities which take place under Faculty auspices;

The aims of our overall research strategy are:

To help adapt and implement examples of research and expertise which have the potential to make a significant impact on public understanding and social, political or economic policy;
To further develop the Faculty's reputation as a source of high-quality research which can inform policy making, and as a reference point for credible policy solutions;
To establish the Faculty as a resource for the evaluation of social, political and economic policy, nationally and internationally, where these impinge on the understanding of Islam or the interests of Muslim communities;
To identify, publicise and reiterate existing instances of Faculty contributions to or influence on intellectual discourse and public understanding.

Through the development and implementation of our research strategy, we will aim to:

Identify areas of research with implications for academic advancement or public benefit;
Develop the Faculty's contacts with those involved in policymaking and partnerships with appropriate public policy organisations;
Develop platforms able to attract opinion formers, policy makers and media attendance;
Issue academic monographs, working papers and policy briefings on issues relevant to the Faculty's priorities.