Autumnal Modules 2012 (September - October - November)
Online Courses
Although these two courses concluded in December 2012, the lectures are available as online packages in video format and as lecture transcripts.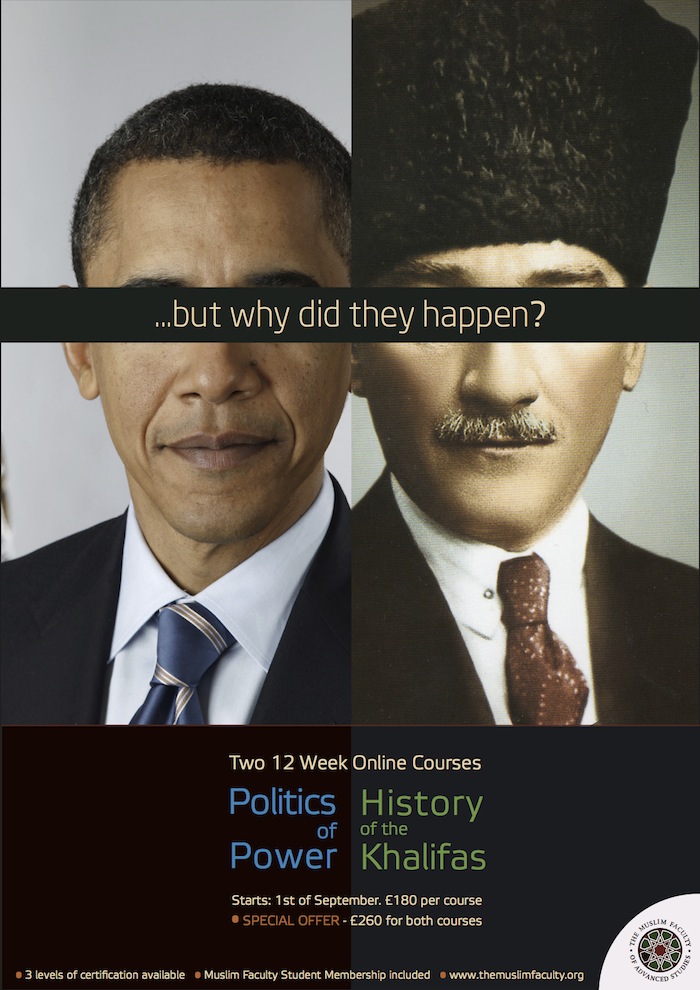 Special Offer: £260 for both courses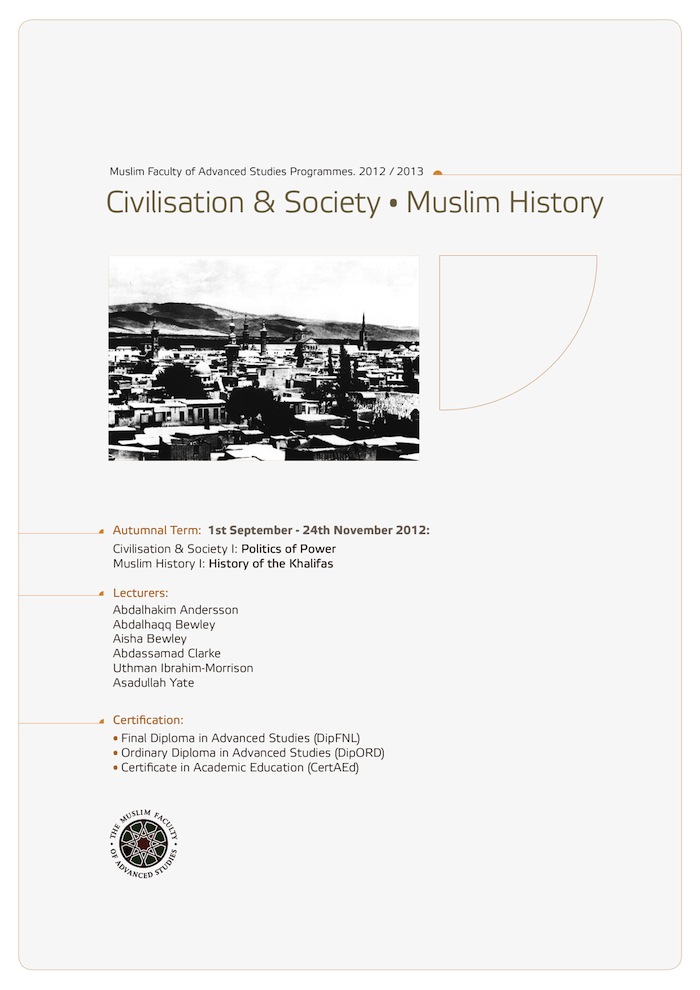 £180 for the Politics of Power course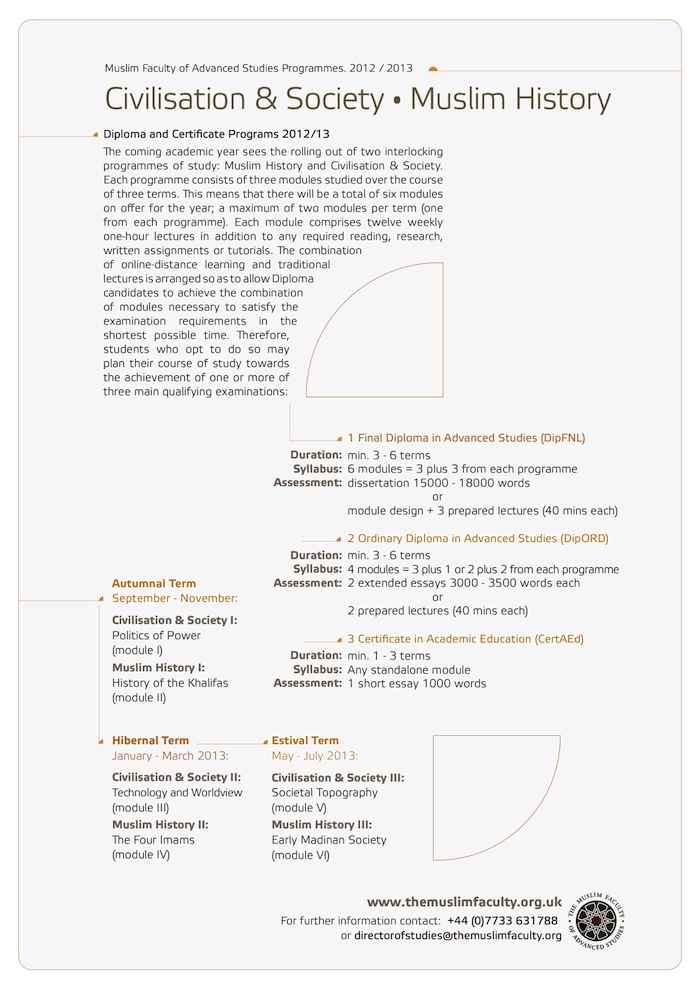 £180 for the History of the Khalifas course
(module I)
(module II)
Booking enquiries:
bookings(at)themuslimfaculty.org
Academic enquiries: +44 (0)7733 631788
directorofstudies(at)themuslimfaculty.org
What do you get? You will receive links through which you can download all the HD quality videos and lecture transcripts or a quality USB stick with the same material.
If your circumstances are such that you want to avail of our concessions, which can be as much as 50%, and/or you want to pay in instalments, then contact Shakura at bookings(at)themuslimfaculty.org or call Khalil on +44 (0)203-239 0603
If you want to ask questions about the academic side of the courses, then contact our Director of Studies, T. S. Andersson on +44 (0)7733 631788 or at directorofstudies(at)themuslimfaculty.org