Review
Pending the outcome of the continuing review of our current operations, all Muslim Faculty of Advanced Studies programmes are suspended until further notice. In the interim, we have made the lectures freely available here on this site.
Dar Harun – The Language Centre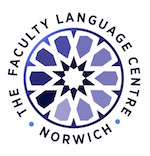 The Dar Harun Language Centre represents a major component within the Faculty's range of activities and has been set up as a semi-autonomous social enterprise with a view to pursuing academic excellence in the spheres of philology and grammatical description, as well as commercial viability in the provision of language services. Our professional teachers and linguists have a long and distinguished record of service to the Muslim community at large in the fields of translation, language teaching and the preparation of text for publication. Therefore the Faculty has combined these and other related services under one roof with a view to enhancing the effectiveness of their delivery and giving tangible proof of our determination that advanced academic study is not to be divorced from the acquisition and application of professional expertise.
The Language Centre eventually aims to provide translation, interpreting, editorial and language consultancy services to corporate as well as individual customers and clients. Tailored language training courses will be available to both English speakers and students of English as a foreign or second language (EFL, ESL); these include Grammar, Composition, Rhetoric, English for Special Purposes (ESP), English for Academic Purposes (EAP) and specific preparation for a wide range of scholastic and professional examinations. Beginners and advanced tuition will also be available in classical and modern Arabic as well as a number of other modern languages.