Review
Pending the outcome of the continuing review of our current operations, all Muslim Faculty of Advanced Studies programmes are suspended until further notice. In the interim, we have made the lectures freely available here on this site.
History of the Khalifas
Online Courses
Muslim History I: The History of the Khalifas
ContentThis module covers the political and biographical history of the khalifas from the Khulafa Rashidun to the Sultans of the Osmanli Caliphate in order to to provide an understanding of political changes throughout the history of the caliphates, with particular reference to the importance of the leading figures. Although focusing on bio-political history, the course also covers the political, social, military, economic, ideological and sectarian changes during the different caliphates. The aim is to analyse the changes and historical events leading up to the present day situation and relating the history of the caliphs to the interregnum that faces the contemporary Umma. The course will also present an overview of the historiography of Islam in relation to the different caliphs and caliphates, which furthermore provides the necessary perspectives and theories needed for understanding historical events.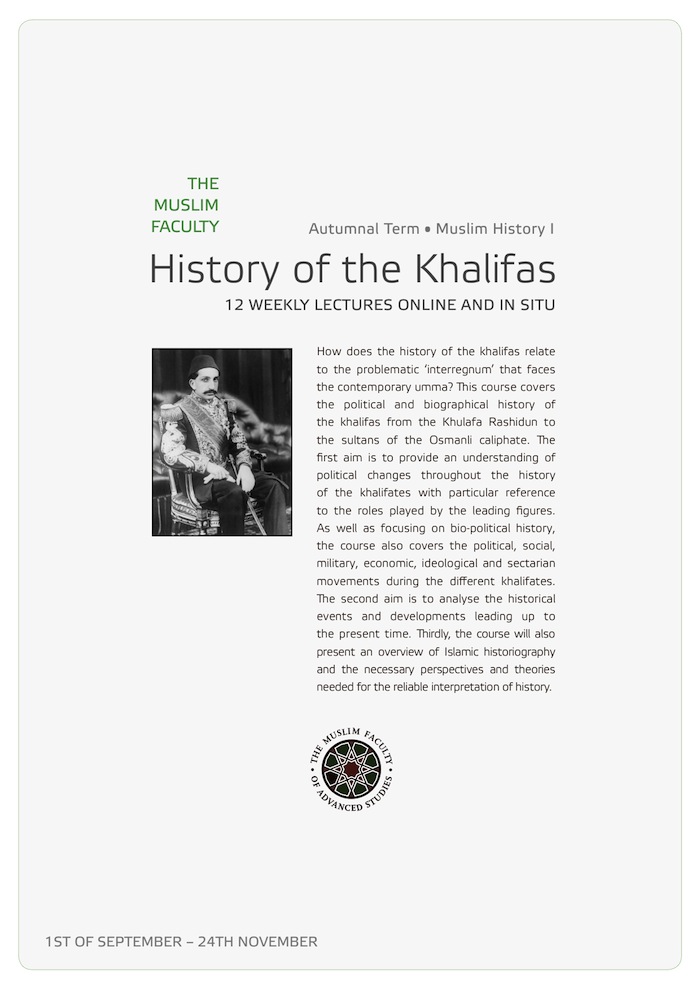 Lecturers: Abdalhaqq Bewley, Aisha Bewley, Abdassamad Clarke, Uthman Ibrahim-Morrison, Asadullah Yate, Mehmet Currie, T. S. Andersson.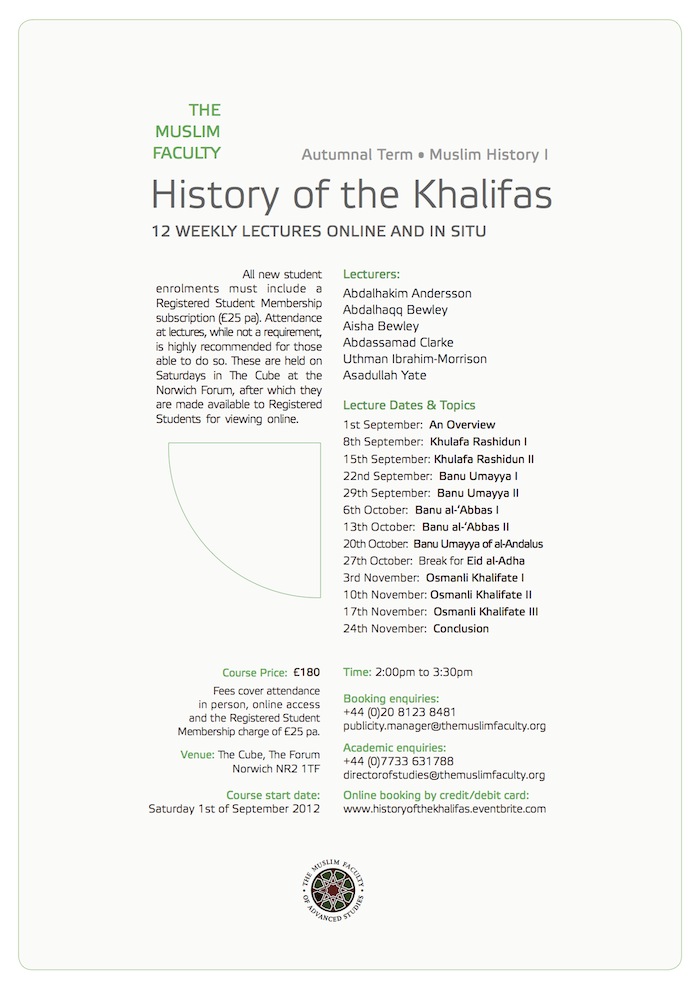 Course Leader: Abdassamad Clarke, Dean FFAS
Lectures: